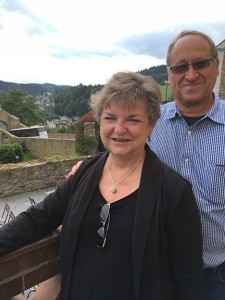 Having a wonderful but tiring experience here on day 4. I have had difficulty connecting with the hotel WiFi here so I thought I would make a quick reminder to take a look at the Celebrate365.com De Carlini "Pre-Order" area. The final day that I can increase quantity numbers is Sept 30. Free shipping on pre-orders will end that day as well. So, if you usually buy Italian ornaments for gifts, you might want to take a look.
http://www.celebrate365.com/category/B-0-DeC-00.html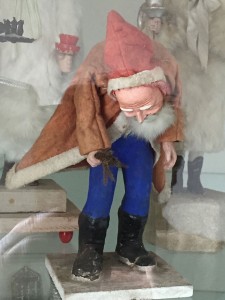 We are in the wood carving area of Germany and I am certainly seeing some wonderfully focused museums. I am gaining quite an education about "Miner and Angel" figures along with the parade uniform figures … well just about anything from this region. It has been wonderful! We will be checking out of this hotel tomorrow and moving onward to the glass blowing / ornament area. Of course, that is what I am most looking forward to. And Glass Links member Jane Feuer who is here in Germany for 6 months will be joining the groups soon. We will be going to Inge-glas on Friday … along with lots of little glass workshops. You know that I will have lots of photos to share!
I will be back on Sept 30 / Oct 1.
Connie