It's a different kind of year …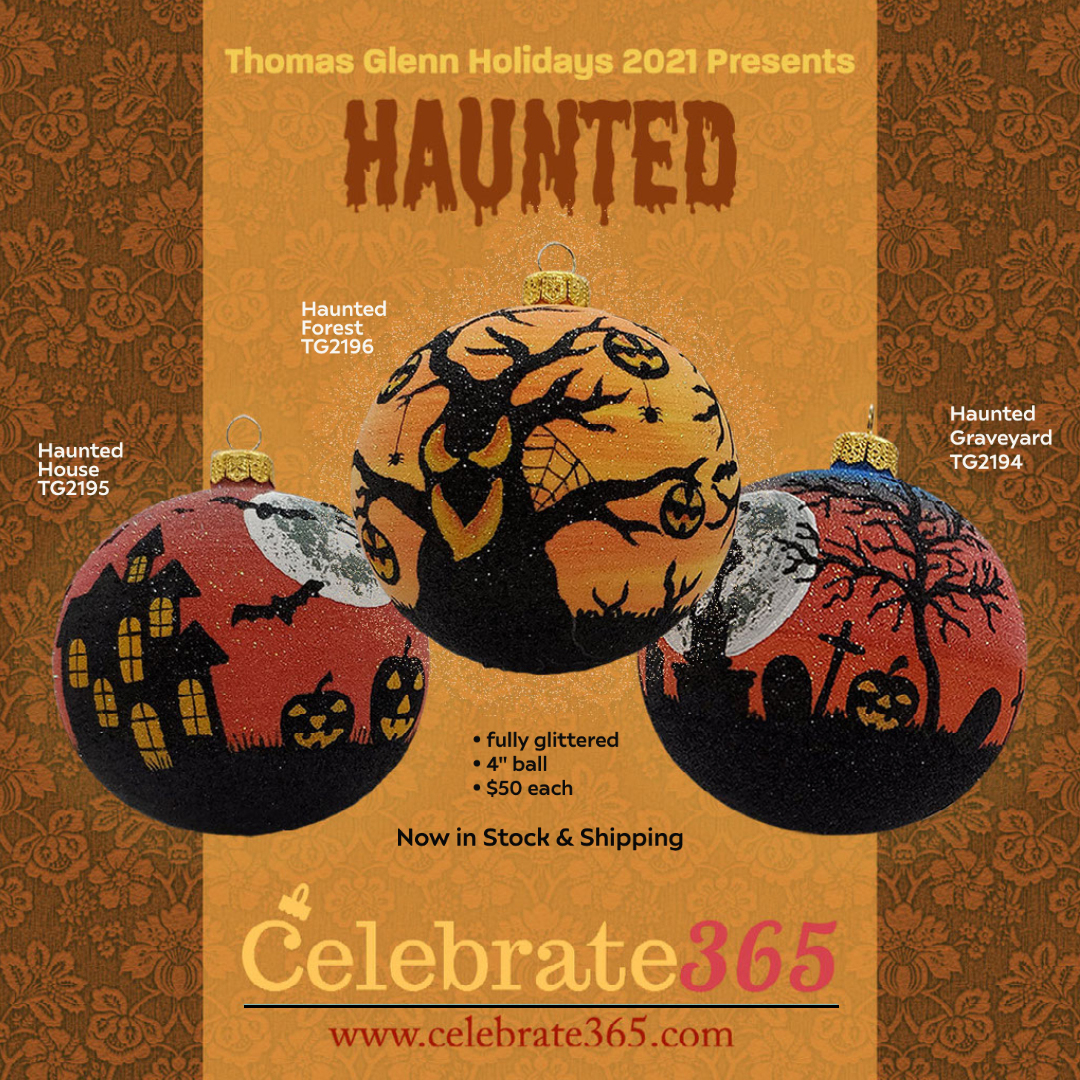 ---
The pandemic coupled with weather events has disrupted traditional shipping patterns internationally.  Instead of sending the yearly bulk order by container across the Atlantic, this year the Polish workshop is shipping smaller quantities every few weeks.  While the process might take longer overall, the benefit is that they have been able to contain shipping costs, at least for this year!
We recently received nearly 3/4 of our yearly order.  Not every style has arrived.  Further, we might have only received a few of a given style.  But things ARE arriving and in a timely manner!  The challenge is the difficulty in creating a website that reflects current "in stock" inventory while also letting shoppers know how many more might be arriving.  I still have a lot of data to tweak on the site.  BUT, I wanted to get things up online, available for browsing AND shopping!
New Halloween styles are now in stock and available for immediate shipping.
Many of the 2021 styles are available as well.  If something sells out, let me know.  I might be able to reorder it for you.
You will also find that some items are shown as "Available for Pre-Order".  That means that the design has not yet arrived from Poland.  You have the ability to put that item into your shopping basket, pay in advance, and have it shipped to you as soon as it arrives here in western Ohio.
Take a good look around … think Halloween … but think Christmas as well.  While I'm hoping that USPS delivery service improves this season, I don't think that we can count on that.  Expect shipping delays and surcharges as Christmas nears.  Like nearly all businesses nowadays, the post office is understaffed.  We all need to plan ahead.
Happy looking … and enjoy the creativity of Thomas Glenn Holidays 2021.
---
Thomas Glenn Holidays:  The FULL Catalog
2021 styles will have the label "NEW"
Reorder styles will be labeled "HOT" (popular)
Thomas Glenn Holidays:  Halloween
Have questions?  Don't hesitate … the best way to get my attention is through email or Messenger.  And, don't forget Facebook!  I post the most up-to-date info there.  It's a quick way to communicate.
Happy Halloween!
Connie Mitchell Porcher