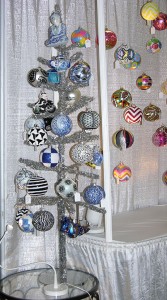 Brent Lawyer, the new owner of Thomas Glenn Holidays, is coming to visit me tomorrow, March 24.  His new 2014 samples had not yet arrived from Poland when I visited his booth in Atlanta in January.
It is so sweet of him to make this effort.  He's in Chicago … I'm in western Ohio.  That's not a quick little trip!
Of course, I'll be taking lots of photos and reporting in about what is new.
I've been going full tilt since coming home from Mexico … tax records in to the CPA this morning, so I have a little breathing room now.  And, it is certainly time to play catch up with news!
I will do my best.  But, the best news is that the STORE IS OPEN!
2014 orders will not arrive until fall … but I will be posting them online as soon as possible.  I might need to increase the small quantities that I ordered!
Connie