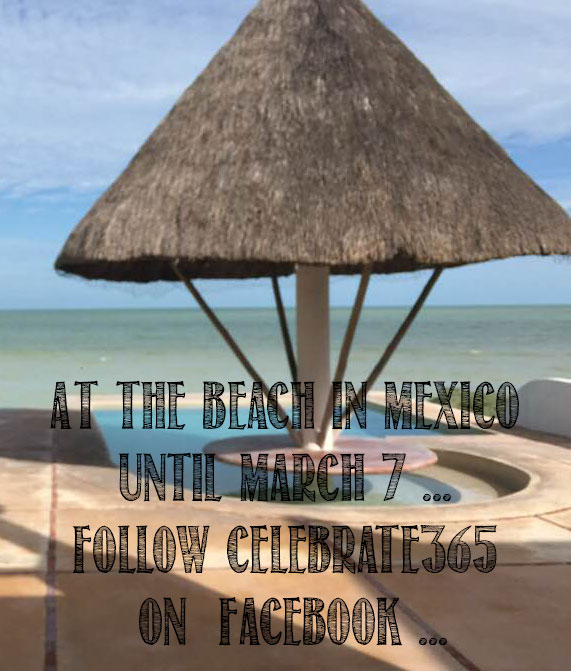 All of those years in the classroom, teaching vocabulary and conjugating verbs … I never dreamed those experiences might lead to this … 7 weeks renting a Mexican home on the Gulf of Mexico coast.
My GOOD news might be BAD news for you …  the web site is open and you can browse and place orders.  Of course, since I am in Mexico,  I can't SHIP anything to you until sometime in mid-March.  We will be returning home to landlocked western Ohio on March 7.
Keep checking the Celebrate365 Facebook page, along with my personal one, to find out what we are doing.  I'll also check in here from time to time to give you updates on new designs and some suggestions about how to make the most of the web site options and functions that you might not be aware of.