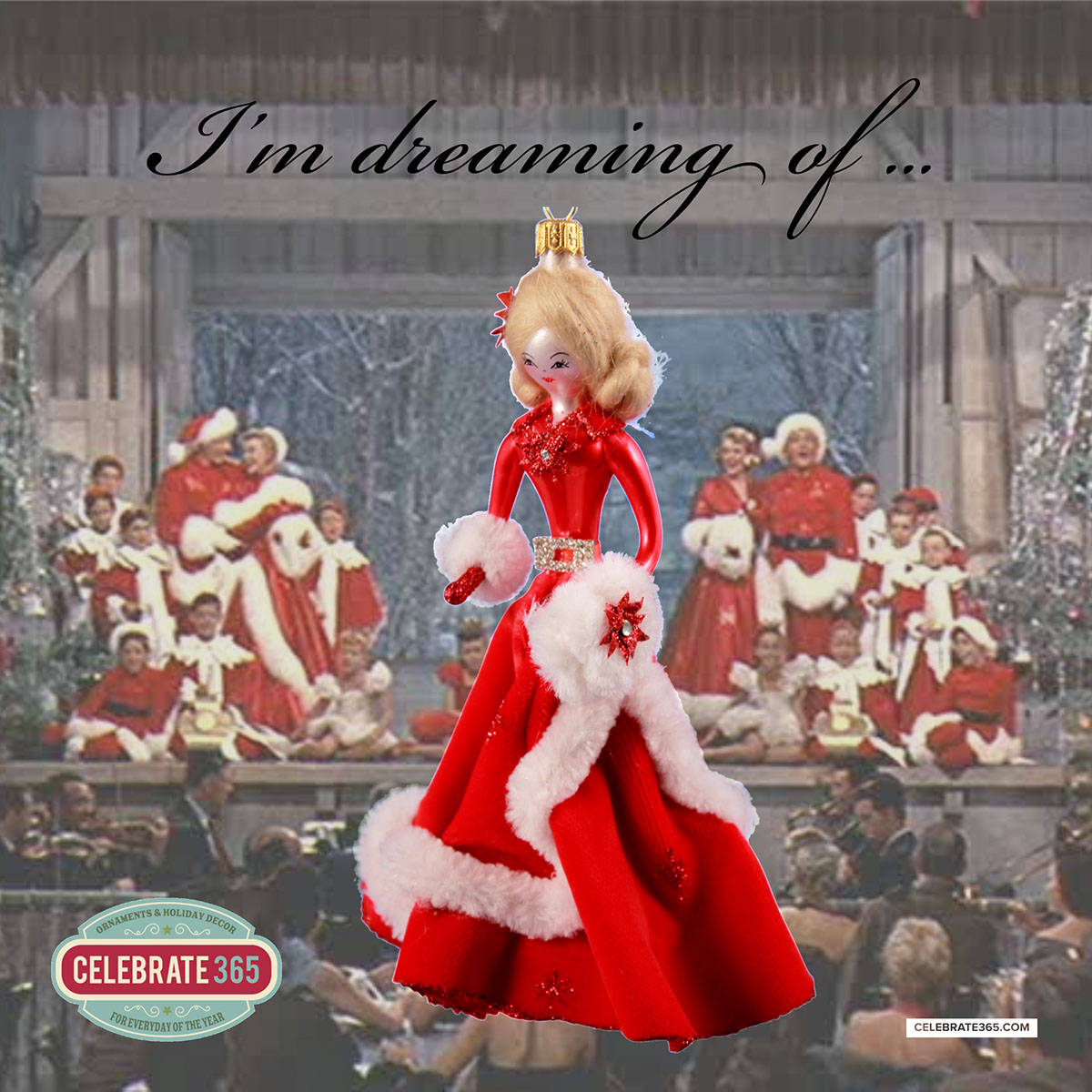 If you love Rosemary Clooney's character in the movie, you will want to add this iconic ornament to your holiday tree. Clad in the classic red gown, this blond singer / dancer wears a vibrant flowing dress embellished with glittered red poinsettias. She has a sparkling rhinestone buckle at her waist. Designer Edith Head created the original costumes for the movie.
And, if you are visiting the northern Kentucky area, be certain to stop at the Rosemary Clooney House in Augusta, the home of the largest collection of WHITE CHRISTMAS memorabilia in the world (http://www.http://www.rosemaryclooney.org)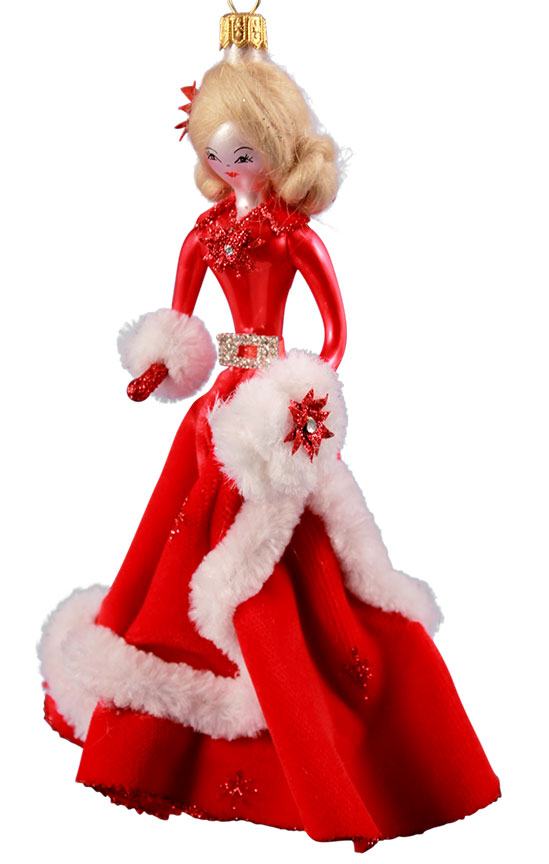 Only 60 of these ornaments were created for Celebrate365.com for the recent Golden Glow of Christmas Past Convention in Cincinnati, Ohio.  Rosemary Clooney was born in northern Kentucky and her career began in Cincinnati.  Each ornament is numbered and signed by Rosa De Carlini, daughter of the workshop founder.
You can find our exclusive on the web site here:  White Christmas
Two prototype versions are also available.