It's taken a bit … most of you know that I underwent serious surgery on April 11. I am recovering well here at home and I will not require further treatment. But, enough about that subject for now … let's talk about something a bit more fun. How about Italian ornaments?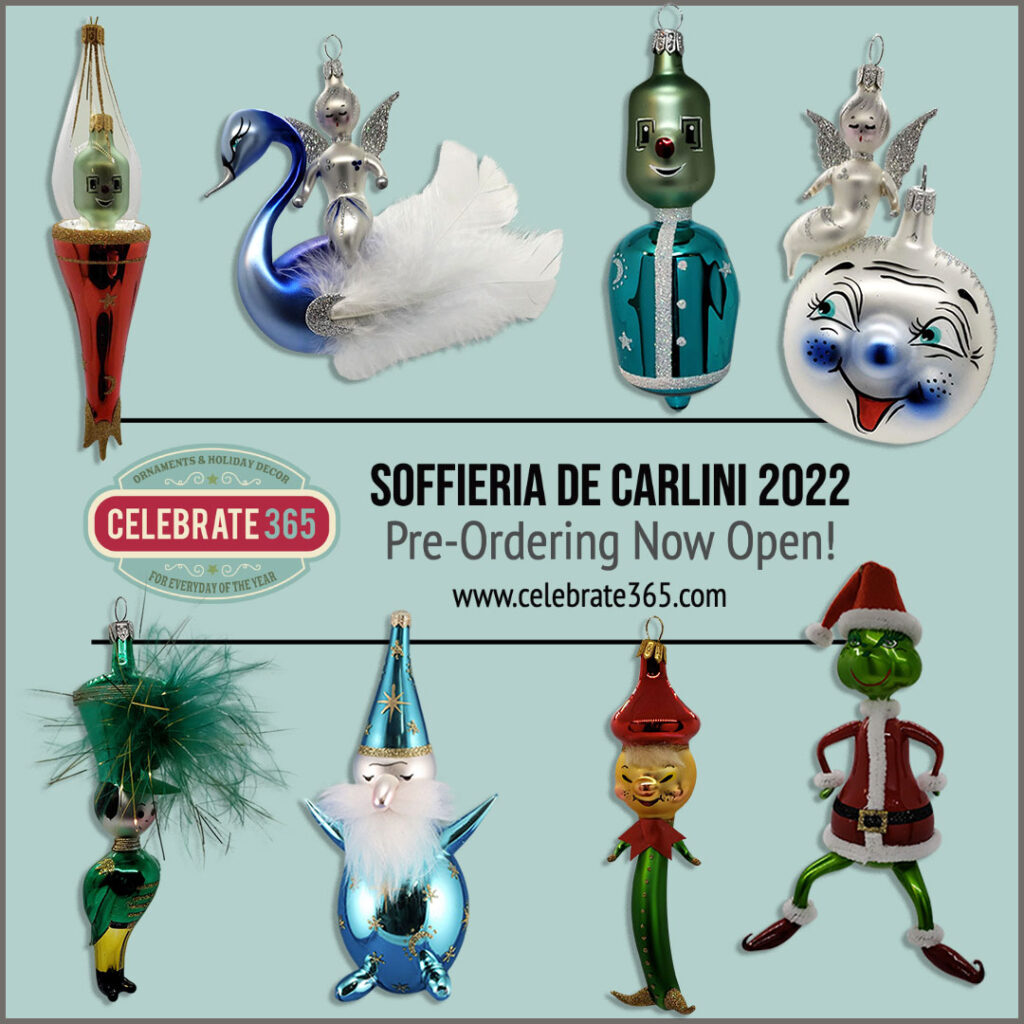 In early January, you viewed all of the free-blown glass designs when we ordered them at America'sMart in Atlanta at the Soffieria De Carlini showroom. While I love their contemporary designs, my heart just "soars" when I'm presented with throw-back styles from the 1960s and 70s.
We have most of the new designs on the website now and available for pre-ordering with an anticipated fall 2022 delivery. I've divided the image presentation into two themes: retro styles and fashion ladies. Several retro styles feature multiple colorations. Look and shop to your heart's content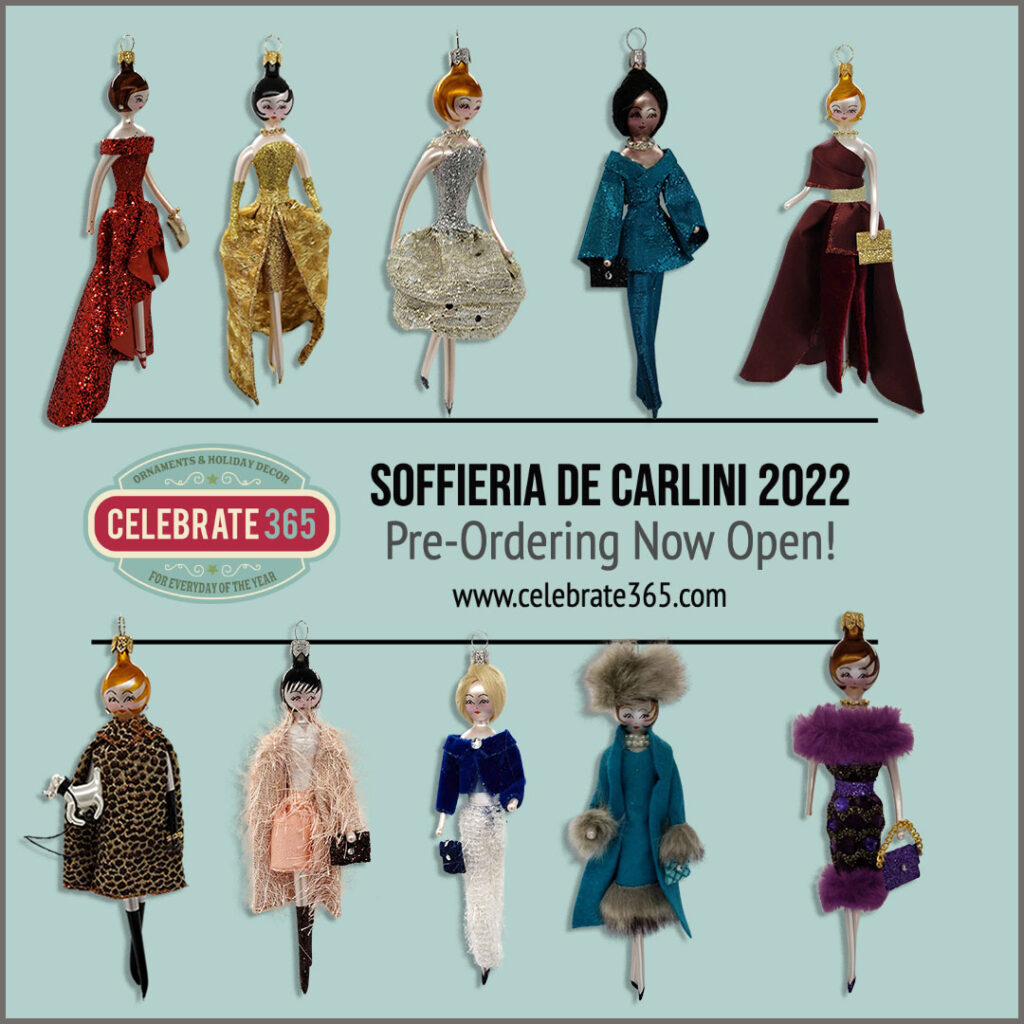 Although pandemic conditions seem to have waned, for now, other issues continue to plague global business. War is on Italy's doorstep, and fuel costs have skyrocketed. Just like in the U.S., it's difficult for Soffieria De Carlini to purchase paint, trims, packaging … really, all of the supplies that they require to create their free-blown ornaments. 

Many do not realize just how "tiny" the Soffieria De Carlini workshop is. They employ a mere ten skilled artisans, two of whom are the husband and wife owners, Luca Terruzzi and his wife, Sabrina.
I'm giving you this bit of background information to let you know — this year I will not be able to place re-orders for ANY of the styles shown online. The workshop actually has MORE orders than they will be able to produce. What does that mean for you, as a collector?

When an available quantity shown online reaches zero (0), our website is set to automatically ask you if you would like for us to re-order the style. Well, yes … we can do that. However, the ornament won't arrive until 2023 and the pricing will increase.

While I dislike making dire predictions about a topic that should be simply FUN, this situation is now our global supply reality. So, buy it when you see it in 2022!