2019 marks the 50th Anniversary of the first footsteps onto the moon. This year has special meaning to the citizens of Wapakoneta, Ohio as the man who took those steps, Neil Alden Armstrong, called that community his hometown.
He experienced his first airplane ride at the age of six and began taking flying lessons at fourteen. By age sixteen, he had earned his pilot's license.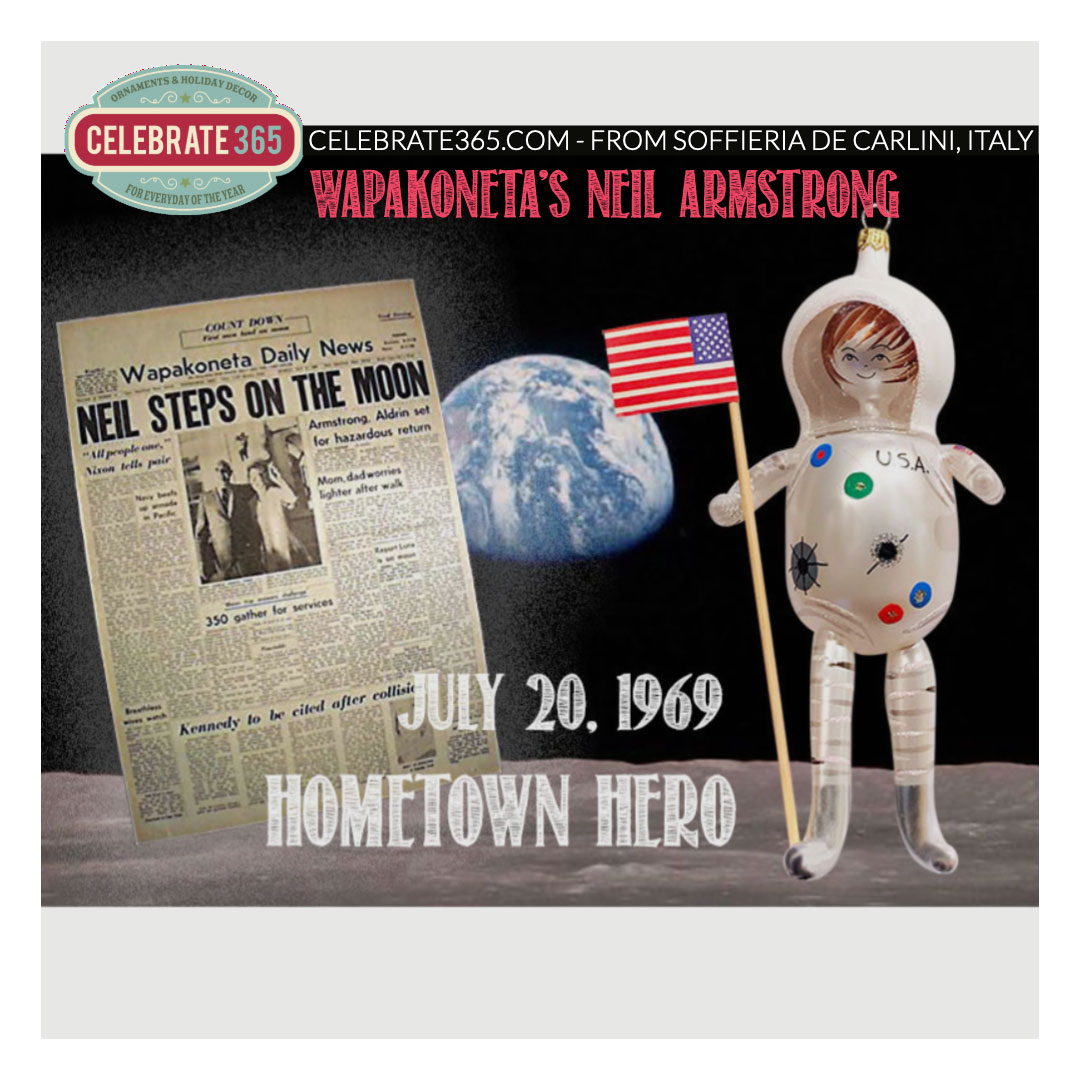 As a recent high school graduate, I will always remember watching that "first step" on a black and white TV in the restaurant where I worked before beginning college. Then four years later, now a college graduate, I accepted my first teaching position at Wapakoneta City Schools. The Armstrong aura and legend were still fresh memories in the small Auglaize County seat.
Armstrong continues as a Wapakoneta local legend. When a 90-year-old retired elementary teacher passed away this winter, one of her former students remembered: "I never forgot her story that Neil Armstrong was her prom date. However, he only had his pilot license so his father had to drive them to the dance."
Heroes are human too.
Hometown Hero, White De Carlini Ornaments, Italy

Hometown Hero, Silver
De Carlini Ornaments, Italy
For additional information about how Wapakoneta and the Armstrong Museum plan to honor their "Hometown Hero", visit these sites:
First On the Moon Calendar of Events:
https://www.firstonthemoon.org/calendar
Armstrong Museum, Wapakonta Ohio