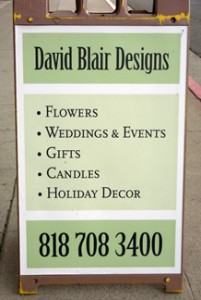 I've met lots of Celebrate365 subscribers here in Southern California.  Even though the sun is hidden behind clouds, the glitter is still shining!
David has transformed his shop into a Christmas wonderland as he hosts David Strand and his fabulous glass ornaments and Ino Schaller paper mache candy containers.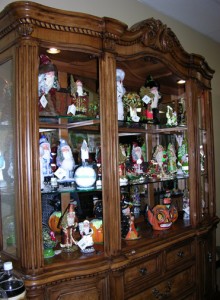 Here's a view of the Schaller display at today's trunk show.  There's is heavy pre-ordering going on!  Is there really a recession?  Not for California Christmas collectors!
And, here's Wendy R trying to make some decisions.  When pressed, she decided that her favorite style is the Pinecone Santa.  That was David's best seller last year.  Wendy has great taste!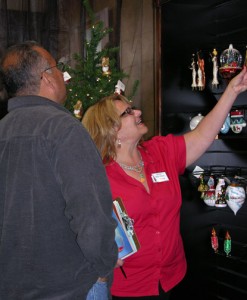 And, here are Judy T and Gerald S., two long-time subscribers.  Gerald is trying to set a record for ornament ordering.  He had to go to a second page. That's the spirit!
More latter!