After a long transatlantic voyage, the Thomas Glenn Holidays 2020 Collection has arrived from Poland. Designer Brent Lawyer offers a glittering selection of 4″ balls, each with unique personalities.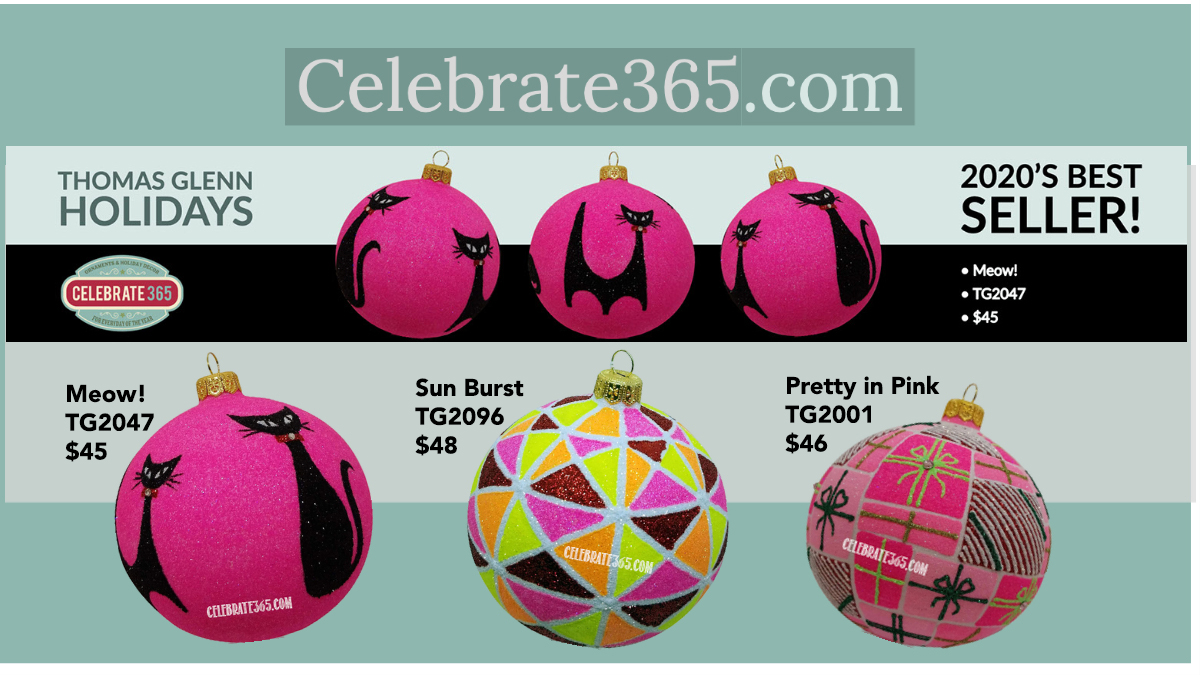 Meow – 2020 Best Seller!
So very mid-century modern! Stylized black cats with jeweled red collars pose and prowl against a hot pink glittered ball.
Find it »
---
Want to see a 360-degree view of "Meow"?  We think you will love this retro-feline just as much as we do!
---
To preview the 2020 Thomas Glenn Holiday arrivals, including Sun Burst and Pretty in Pink (shown above), click this LINK.  Shop now while inventory is at this year's highest level.

Thomas Glenn Holidays — Not your grandmother's Christmas ornaments!