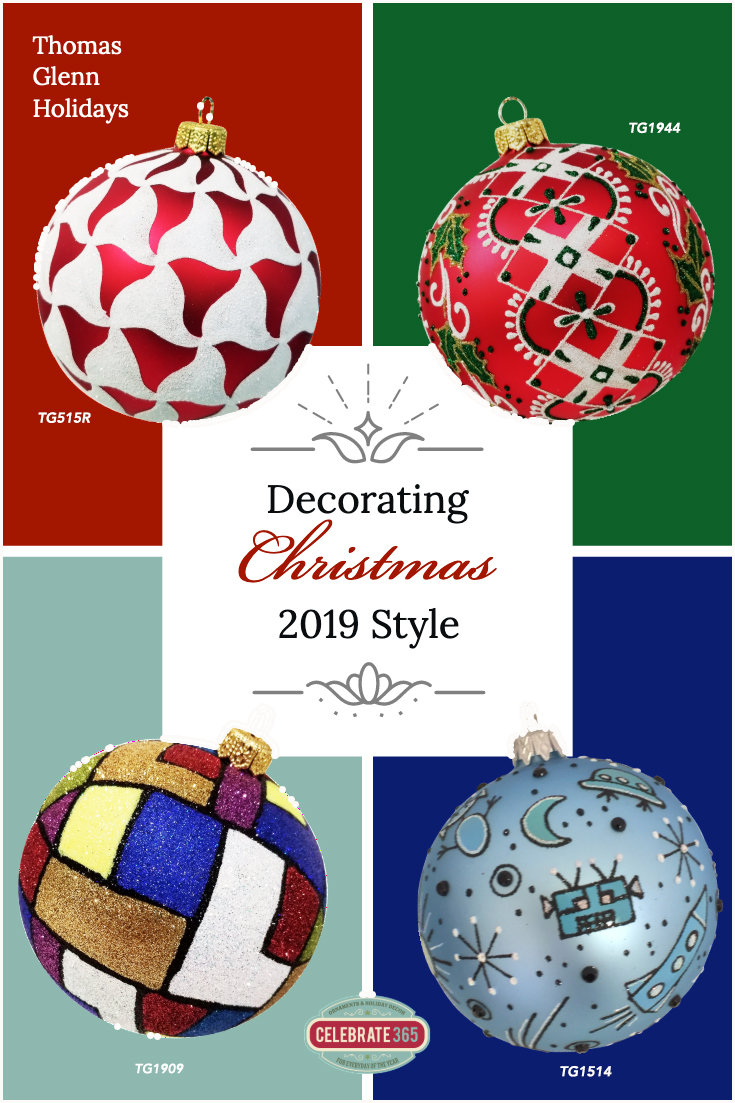 This year there are only a very short three weeks between Thanksgiving and Christmas. Santa has his work cut out for him … and so do you!
We are here to help!
We have lots of new designs for 2019. Not only will they dazzle your guest on your tree but they make wonderful gifts as well! Each ornament is individually painted and glittered in Europe by experienced Polish artisans.
What are you waiting for? We ship everyday except Sunday. Do you have special needs? Just let us know!
Ornament Quick Links:

TG515R, Scallops in Red & White 4″ ball, $42
TG1944, Nordic, 4″ ball, $46
TG1909, Patchwork, 4″ ball, $46
TG1514, Lost in Space, 4″ ball, $45