Can you say "SPARKLE"?

Thomas Glenn Holidays … not your "grandmother's" Christmas ornaments!
Sparky Santa, one of this season's top sellers, was inspired by a retro Christmas card.  Additional inventory just arrived.  Don't be disappointed … order yours now!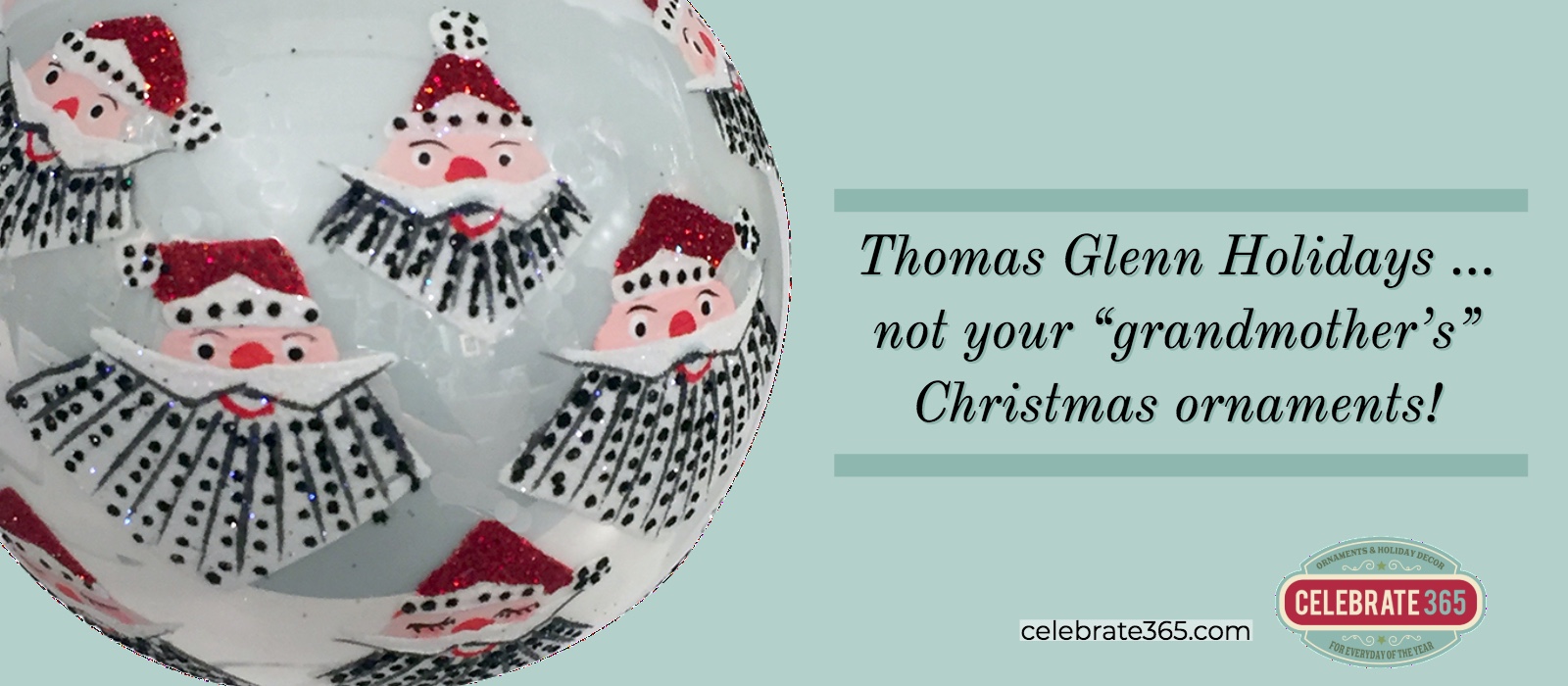 This pearlized ball portrays retro Santa faces with assorted hat styles … can you pick them out? Don't you love the angular retro-style beards and mustaches? And here is yet another design that begs an ornamotor to provide a 360 degree view.