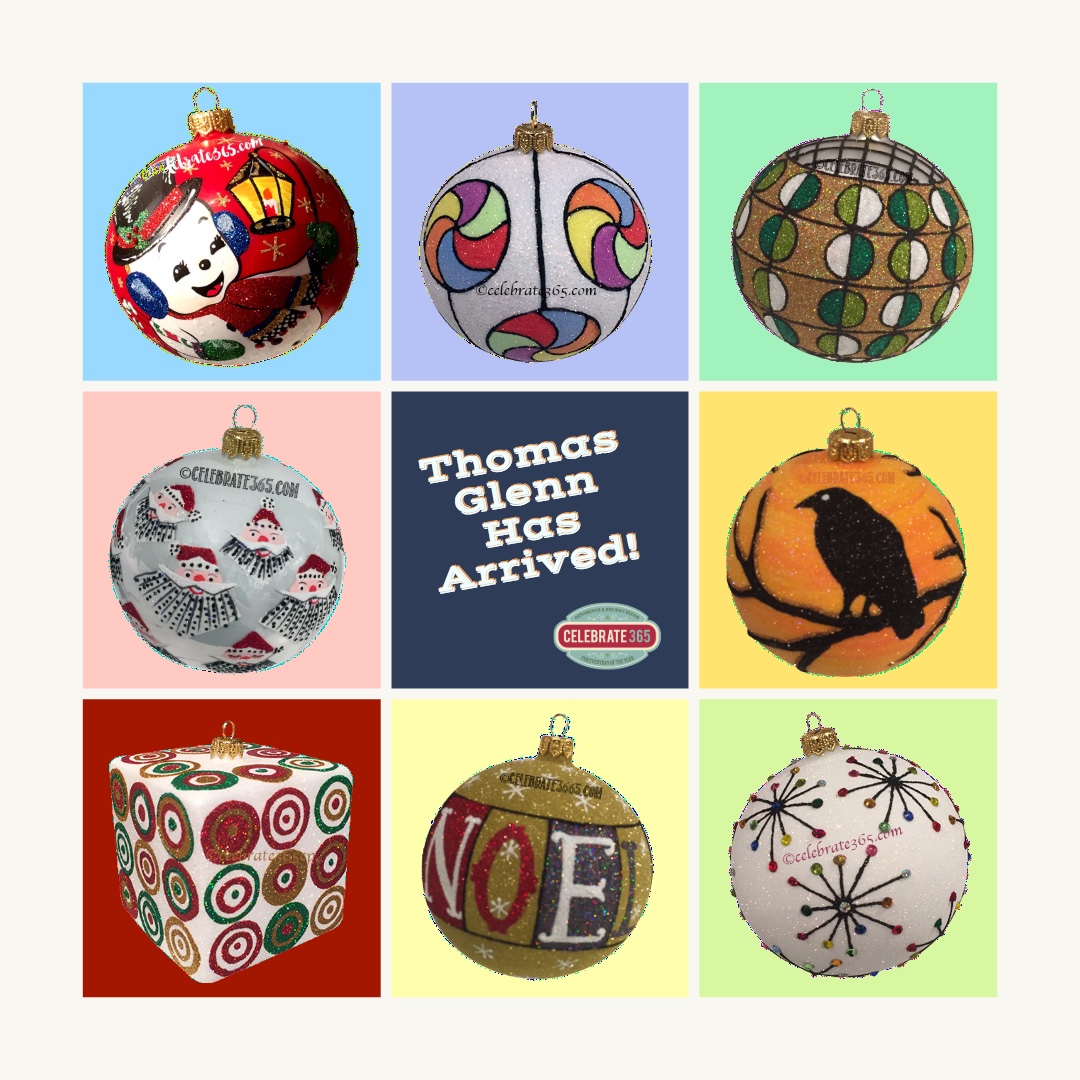 Celebrate365.com is pleased to announce the arrival of Thomas Glenn Holidays' 2018 order. Our website is not completely updated to reflect the new arrivals … so if you see the text "AVAILABLE FOR PRE-ORDER" … just ignore that! These ornaments just arrived and ARE available for immediate shipment.
Thinking Halloween?  Thomas Glenn Holidays has several stunning new designs for autumn holidays … take a look!  Click on the graphic above or here.
Want to stay in touch as the holiday rush begins?  Simply enter your email address under the "JOIN OUR MAILING LIST" header above.  We will place you on the mailing list … don't worry, we won't fill your email box!