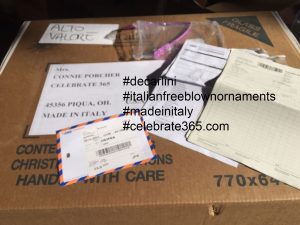 The first carton of Soffieria De Carlini ornaments arrived Saturday morning. Our poor mail carrier! We have rural delivery. This huge carton certainly filled the back of her little truck!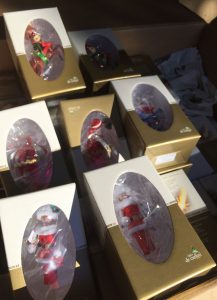 Thanks USPS and Soffieria De Carlini for getting the ornaments here! It shipped from the workshop on 11/17/2027 & arrived 11/25/2017! That is fast even for air express!
I've just finished updating the web site to show the "New Arrivals" and show how many are available per style. 

Shipping begins on Monday!
Looking for a holiday bargain?  I've marked down all styles from Germany's Ino Schaller workshop.  If you are looking for a traditional European heritage gift, these choices might appeal.