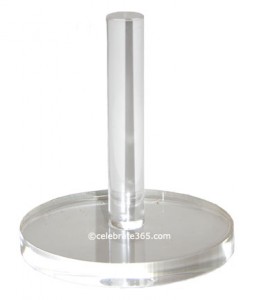 Acrylic finial stand from Joy to the World Collectibles
One of the very best available on the market today!   It's stable, non-reactive and nearly invisible.  It's just what you need to create a fabulous visual display of your favorite tree toppers and finials.
3.25″ base diameter, 3.5″ stem
$14.50
It's in stock once more.  Buy it now!