Our Ghoultide Journey … all packed and ready to go. Note that I rate a small space in the back seat amid bags & bins. Too much stuff??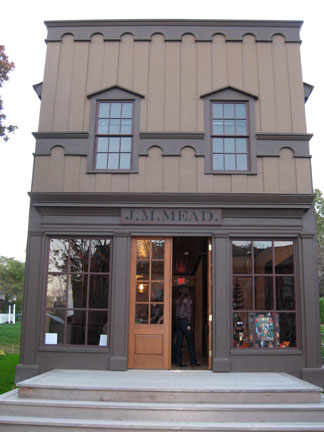 This is our home for Ghoultide Gathering … the brand new general store. It has only been open for two weeks!
Sister knows best! Benita (Willow Springs Family Farm) told me that I hadn't packed enough things for the display … so we added more (see the first photo above). Sigh … she was so right! I never anticipated that we would have such a generous display area.
And, here's our finished Celebrate365 display. Come and visit us! That's my niece Brenna. A huge thank you to Benita & Brenna for making everything look so enticing.

The show opens on Saturday, October 2 at 9 AM and closes at 2 PM. Come and see us … Northville, Michigan.