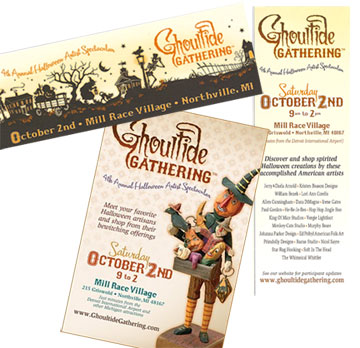 Meet Us in Michigan!
The Ohio – Michigan rivalry is historic. But, Celebrate365 is calling a truce. We'll be crossing the border into Blue & Gold territory on Friday afternoon. It's time for Ghoultide Gathering … and we wouldn't miss it! We will be "official" exhibitors this year and we are so very pleased!
We will be inside the newest village building, the General Store. It is directly across from the Cady Inn.
Please stop in to say hello! We would love to meet you in person. And, if you would like to place a "will call" order for the Halloween issue of Celebrate365 just use the contact form at the top of this page.
I'll be bringing Halloween issues from previous years and, of course, you can sign up for a yearly subscription!
See you there … and don't forget to wear your most comfortable shoes!